LCCAROUND 6
Somerhill
Somerhill School, Kent
22 Oct 2023
RESULTS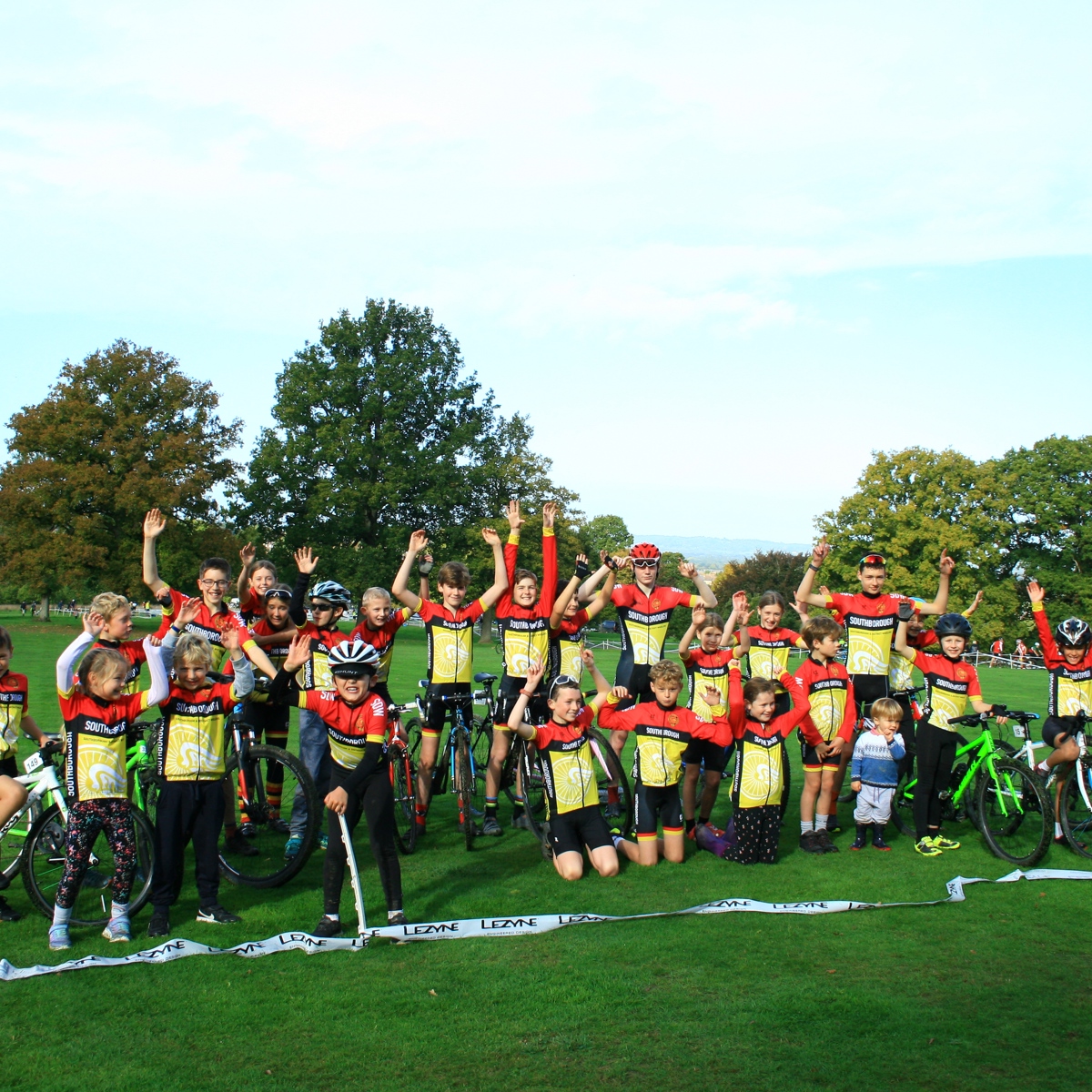 Race Info
Challenge Tires London and South East CX League - Round 06
Location:
Somerhill House, Tonbridge TN11 0NJ
Organised by:
Southborough & District Wheelers - Bruce Sandell
Race Preview
...And now on to R6 at Somerhill! This is the fifth year that Southborough & Dist. Wheelers have hosted us at The Schools at Somerhill - the third year in our new October slot - the last two years have been fast and furious! What will this edition bring? Somerhill features everything you could want from a League race - grass, tarmac, gravel, flowing sections, tight testing tricky stuff and multiple racing lines. It's easily accessed from the A21, near Tonbridge. Here's a bit more info from Race Organiser Bruce Sandell and also a bit from me (general dogs body)!...
WOMENS TRAINING 21/10 - Sign up by clicking on this link.
RACE 22/10 - Sign up by clicking on this link
Tag @sdwrocks_offroadracing and/or #sdwrocks in your Instagram Photos
Tag @london_and_se_cross_league and/or #londonxleague in you Instagram Photos
Bruce - "The course was prepared over the summer, thanks to the brilliant team at the venue and is riding really, really well. Glen and Ed have made a few tweaks [from last year], but it will be much the same course that everyone loves (and hates!)".
Glen - "Are you ready for DOUBLE-TRON!?... Have you ever seen the Light-Cycle Grid racing from the original Tron movie, or the recent version (which now I re-watch it, is quite a bit cooler than the original!)? This is what inspired TRON in my mind - a geometric maze which allows you to cut riders off if you can plan several corners ahead. Last year we took you back and forth for around a minute, getting you tantalisingly close to the exit several times before finally sending you back on the tarmac - this year we've split Tron in half, so just when you think you can see the end, guess what? That's right, it's going to be tough to judge just how far away your rivals are! And best of all, this time the U12s get to play too, with MINI-TRON which will be the top section, right by the main event village! For sure the focus will be on super smooth pedalling and precise lines..."
"But with every Ying there's a Yang, so to contrast TRON, I have a cunning plan to get the best out of the much more natural feature that is "ACORNS". We've done away with the second drag and made it much easier to gain height, but the best bit is we've got an absolutely brilliant slalom style downhill before you swing left around the other side of the event village. For some it's a chance for recovery after the tarmac climb, whilst for others its a chance to attack! However you play it, keep an eye out for those tiny little sniper nuts that ACORNS gets it's name from!" 
Bruce - "After that we head the Drop-Off of Doom, Tulett's Turret [named after Ben Tulett who helped design our course the first year] and then Rollercoaster (which includes what Huw Williams describes as 'the greatest corner in UK Cyclo-Cross'). "
Glen - "At SDW we've had an absolutely brilliant time growing our off-road community - I remember vividly sitting in Ed's transit van on the way home from a NPS XC race talking about how to get things started. I've lost track but I think it was seven or eight years ago and we wanted to get a group of riders signed up to SDW and racing 'cross - at the time it was just me and Rob! With Ed's enthusiasm and Bruce's ability to corral everyone, we've somehow ended up with a group of 75 riders/racers from a mixture of local clubs, with the vast majority training and racing through the cross season. Thursday night sessions regularly attract 20+ riders training at various venues and all of our private sessions are funded by Southborough & Dist. Wheelers, from the money we make through our race. We use any extra surplus to support the Youth side of the club and this year we're taking riders on two trips to races in Belgium - I'm really proud of how far we've come." 
Glen - "This year after the first couple of races I heard people saying how great it was that we had 50 women racing - I thought to myself, yes, it is, but is that all we can manage? I'd really like to see 100 women lining up to race our league races. So what can we do? I asked a few of the women who have been in 'cross for ages and also some newbies, and the big thing standing in peoples way is access to a fun, low pressure environment in which to try it out and progress. Basically a place where you can grow your own confidence and maybe also help those around you... so I asked if we could do a Training Day, the day before our race, where riders could try 'cross and get general coaching and help, but also for those more experienced riders it would be a great chance to come and pre-ride our course, whilst getting some tips from a national level coach - most of all it's a chance for a group to get together and simply enjoy a couple of hours of riding bikes (which is all anyone wants right?)! I love playing on my bike up at Somerhill and I hope you will too. Our session with Huw Williams is on Saturday, 10am-12noon and afterwards you can carry on riding as much as you like or even help us put the finishing touches on the course (or just head back into town for a coffee, which if I'm honest is what I'd probably do)!
Click on this Link to Sign Up for the Training Session.
If you'd like to join us on Thursday nights, regardless of what club you ride for, please message Glen and we'll add you to the group! You can also get in touch via the SDW Club Off-Road Instagram
We also have some incredible prizes from our friends at Wahoo Fitness and Hunt Wheels to add to the cash prizes. We will publish this in a separate post over the weekend - it is good enough to inspire that extra push up the tarmac finish straight. Also back are real Belgian Fries and the SDW Soundsystem - the Playlist is in creation right now. We look forward to seeing you all on the start line for some Southborough Wheelers hospitality and 'gentle' encouragement. Bring it on.'
#sdwrocks
Words by Bruce and Glen.