LCCAROUND 9
Hog Hill
Redbridge, Essex
26 Nov 2023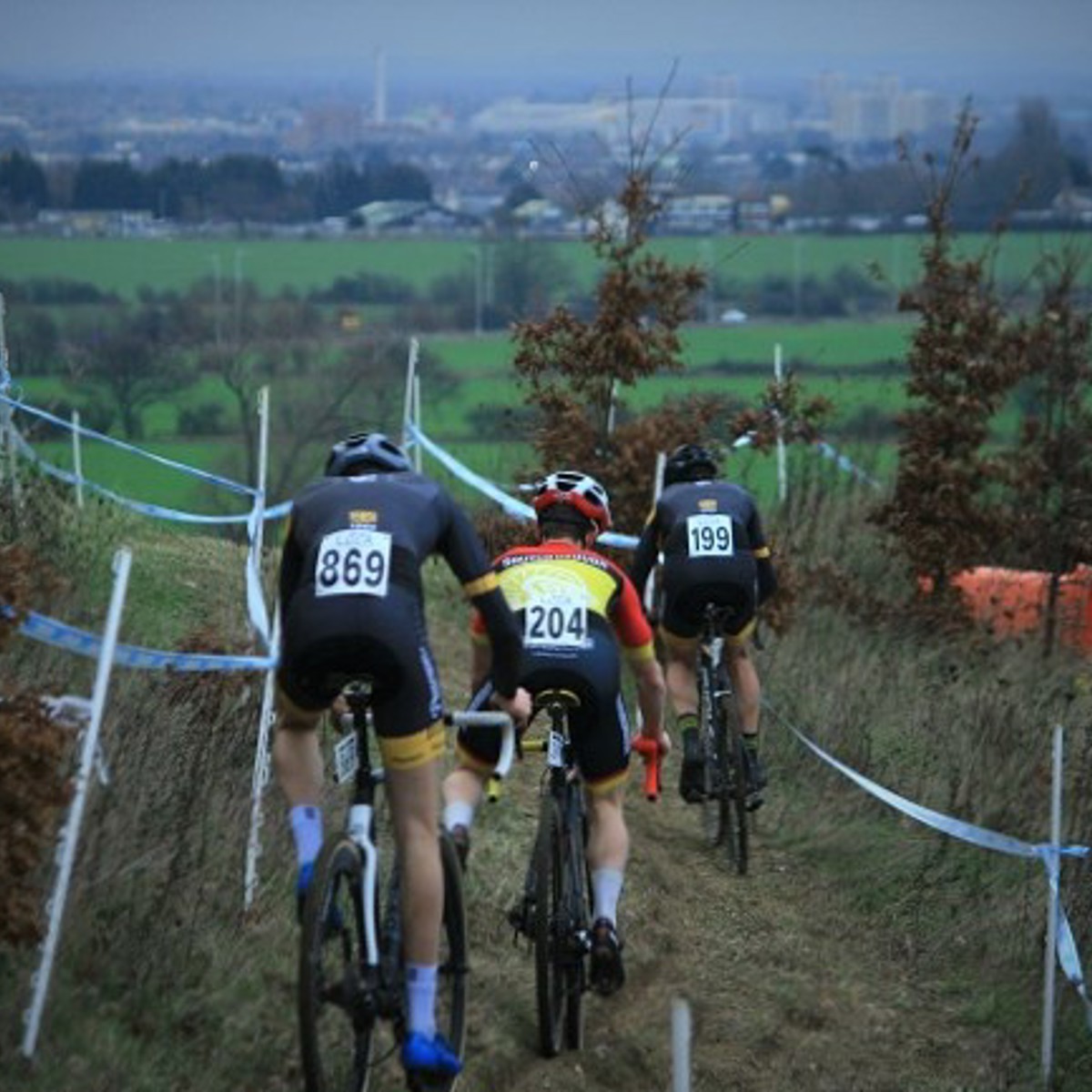 Race Info
Challenge Tires London and South East CX League - Round 09
Location:
Redbridge Cycling Centre, Forest Road, Hainault IG6 3HP
Organised by:
LVYCC - Michael Humphreys
Race Preview
Mud and Pizzas at London League R9, Sunday 26 November, Hog Hill.
Races organised by Lee Valley Youth CC
We have the Sommipizza van man along with his wood-fired oven. Pizzaiolo Matt (..he's a pizza chef..! ) will be doing Margarita and Peperoni pizzas cooked to order from fresh ingredients and with the special heat that only a wood-fired oven can give. Best of all, he'll be parked by one of the course's best bits.
Long off-road sections are smoothed and ready for racing. Of course there will be mud after all this rain, and if you rode last year's course you will know what to expect descending the grassy lane and coming off the road circuit towards the rollers. New for this race we have a wide-cleared section taking you straight to the steps, with a diversion on standby if things are too heavy-going.
The course has been cleared for over a month now and it's just the final touch-ups being done in the last week.
Everyone said how much they enjoyed the Hoggenberg finish and that bit of a grassy climb just before it. To make conditions better we contrived with the Eastern Region to come and have their race at Hog Hill just the day before.
The pavilion has changing rooms, warm showers, Lee Valley YCC bike wash service ( after you've raced, £1 donation so bring coin ) cafe, WiFi. There's a 2-way pits and an area for jetwashers, with water supply nearby.
Tube and Elizabeth line/overground within 2miles.
You're going to love it!